Netskrt
About the Company
We are revolutionizing the Internet experience at the outskirts of the network.
The internet is everywhere…but is it really? We all know those in-between places where our devices sort-of work. Netskrt was formed by veterans of the networking world to bring the full Internet experience to the places people want to be.
Our team helped define the internet, with a breadth of experience that reaches across a spectrum of technology companies, including Siara Systems, Fiberlane, Redback Networks, Ericsson, Zeugma Systems, Electronic Arts, Zynga, Turin Networks and SixthSenseMedia.
Company Culture
As a team, we work together to foster an environment of innovation, learning and excellence.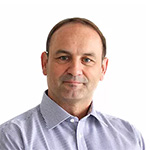 Siegfried Luft - Co-Founder, President & CEO
Sig Luft, a serial entrepreneur, has been at the forefront of technical innovation for over twenty five years. Prior to co-founding Netskrt Systems and Siaras, Mr. Luft, was founder and CTO at Zeugma Systems, which was subsequently purchased by Tellabs.
Moira Dang - Co-Founder, VP Engineering
Moira Dang has over 30+ years of experience leading video game, networking, and telecommunications organizations.  She has built a reputation for exceptional product delivery and leadership.
Lars Cavi -  Co-Founder, VP Sales & Business Development
Lars Cavi has over twenty-five years of experience in the telecom industry having lived and worked all over the world. Mr. Cavi previously served as VP of WW Sales with SSM, Managing Director for EMEA at Zeugma Systems, Procera Networks, and Turin Networks and has grown companies from Zero to USD20M+ in less than 3 years.