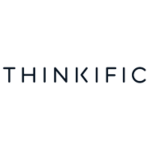 Thinkific
About the Company
We're about the results of online learning and the people along the way! Thinkific is a software platform that enables entrepreneurs to create, market, sell, and deliver their own online courses.
We believe in meaningful, innovative work: we're building and expanding an incredible product that empowers course creators around the globe, while working collaboratively to learn and succeed together. Our customer support is the best in the industry and one of the main reasons educators love using Thinkific!
Company Video
Matt Smith - Co-founder & Chief Strategy Officer
Matt Smith is the founder of Later, the No. 1 Instagram marketing platform to visually plan and schedule Instagram posts. Prior to Later, Matt founded several startups including Thinkific, an online course platform helping thousands of people build businesses online.

Gagan Diesh - Senior Director, Experience Design & Research
Over 18 years experience in leading teams to design and build compelling products that connect with customers.
Reputation for combining curiosity, courage and empathy to solve complex problems.
Seasoned practitioner, speaker, and mentor. Passionate about improving the world.
Miranda Lievers - Co-Founder and COO
Miranda Lievers is a Vancouver-based entrepreneur devoted to the intersection of small business and technology. As co-founder & COO of Thinkific, she's helped over 50,000 business owners earn over half a billion dollars with online courses to date while educating tens of millions of students around the globe.
Prior to Thinkific, Miranda helped scale a team from 40 to 1600 before jumping ship from corporate life, grew her own side hustle to 7 figures, and earned her MBA just for fun.
She's an active writer, mentor for women in business, and mom.